I highly recommend using a Bahtinov Focus mask to assist focusing your video astronomy setup. It is a very inexpensive way to take the guesswork out of focusing. ​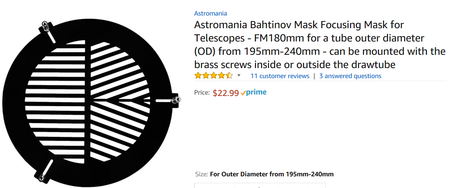 ​Slew to a fairly bright star and get it fairly close to focus. Then place the Bahtinov Focus mask on your telescope to produce interference lines that aid in focusing. Continue to adjust the focus until the center line is evenly spaced between the other two lines.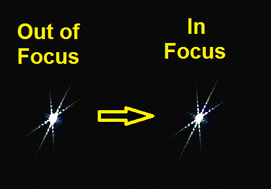 ​I have discovered that your exposure time or gain is important to getting the best possible focus. You can start with a fairly bright image to center the middle line.​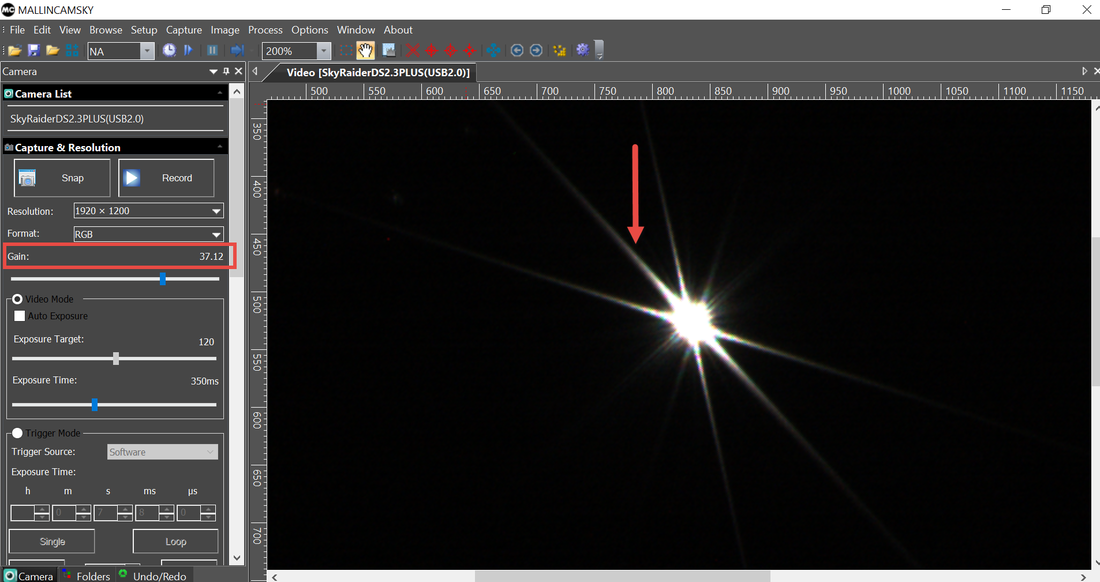 ​To get an even better focus, reduce the gain or exposure time to where you just see the lines. You may find that you were not as close to focus as you thought. Here is what the above image changed to after reducing the gain, showing that the focus can still be improved slightly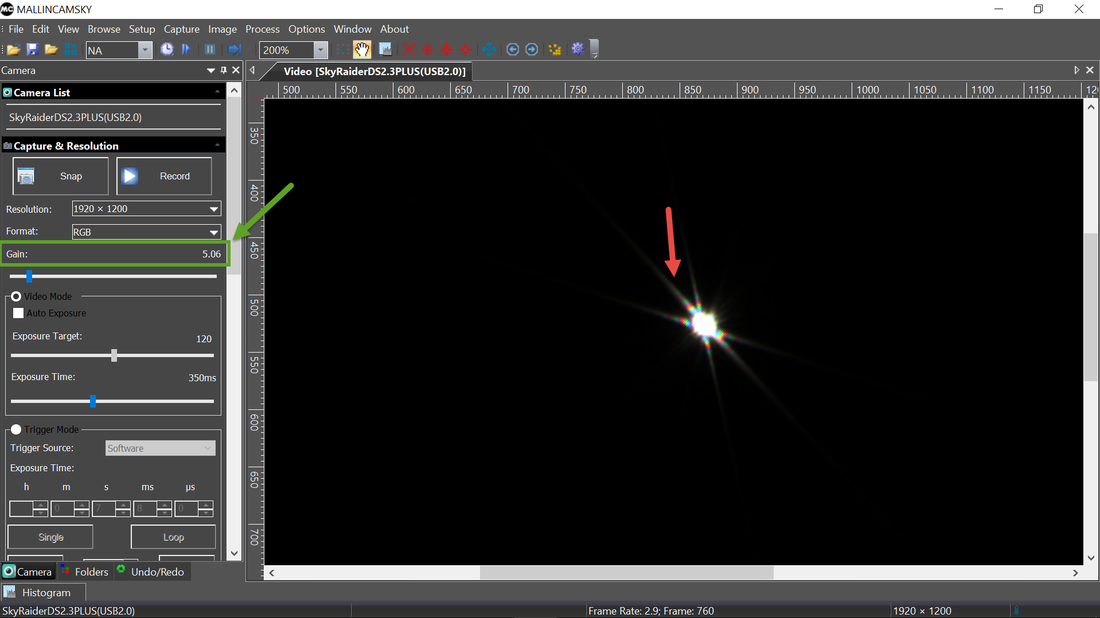 After a little more adjusting, you will see a very nicely focused image.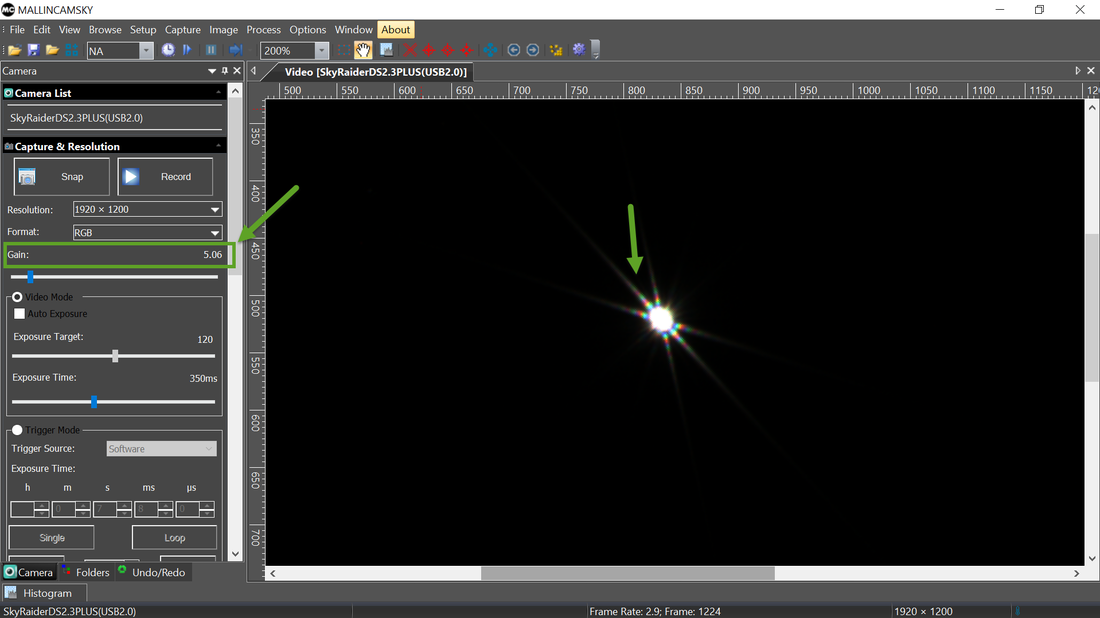 Now remove the Bahtinov Focus mask and you are ready for viewing.

You can later quickly recheck the focus during the evening by slewing to a nearby bright star. Place the Bahtinov Focus mask on your telescope again to see if any slight focus adjustments are needed.
​